Description
Budget Tracker – Business Model –
Financial Statement Analysis

For everyone: A thriving business should be based on solid foundations. Such a foundation is the Spreadsheet Financial Statement Template which is aiming to guide you through the process of preparing the balance sheet and income statement to get better cash flow.
Comprehensive: The budgeting plan contains all the information required to create a business plan and present a balance sheet or cash flow. You can plan and verify your assumptions for every kind of product.  You can offer services, consumable, or even digital products – then this consolidated financial statement will help you.
For many years: You will receive a detailed financial plan for 5 years, which will serve you as invaluable feedback when deciding on the investment. Thus you can use the plan as an argument to convince your future sponsor/investor of your business.
Detailed: The calculations are very accurate, based on many categories of production costs of a product or service, revenues, loans, and taxes.
Correct: The Financial Statement Analysis is based on the knowledge of economists.
Business Plan, Budgeting, Cash flow, EBIT, Sensitivity Analysis, Budget Tracker and much more
Running your business, you must control every aspect of it. Hence, the financial template will do it effectively for you. Provide your data and then simply check your ROI, EBIT, sensitivity and many other indicators. So why not to use our Finance Statement to develop your Company?
Best for:
Everyone opening a new business
Production company
Service providers
Retailers and Wholesalers
Freelancers and small business
Stores with Digital/Virtual products
Companies selling consumable products
Companies starting with a new project
As a Business plan supplement
Investors
and financial analysis
Main Features:
Choosing our Excel Balance sheet template you gain a lot of features. For instance, charts to analyze your business and track your Budget. Sensitivity analysis for 3 scenarios, financial indicators (ROI, EBIT, ROA, ROE, and others) and including an additional forecast for 5 years.
Chart Sensitivity analysis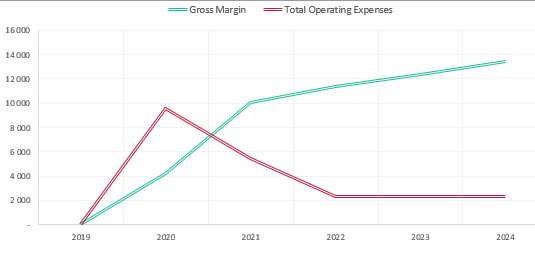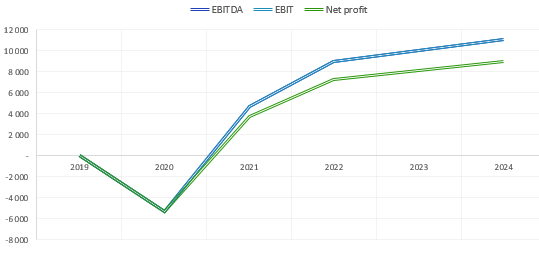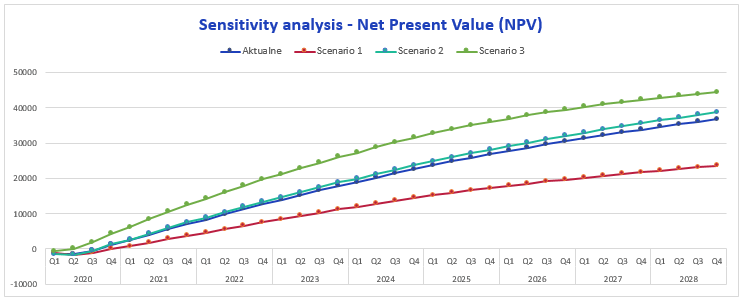 Balance Sheet and Income Statement
An income statement is an important type of sheet used to report a company's financial results, as well as to check the financial condition of a company.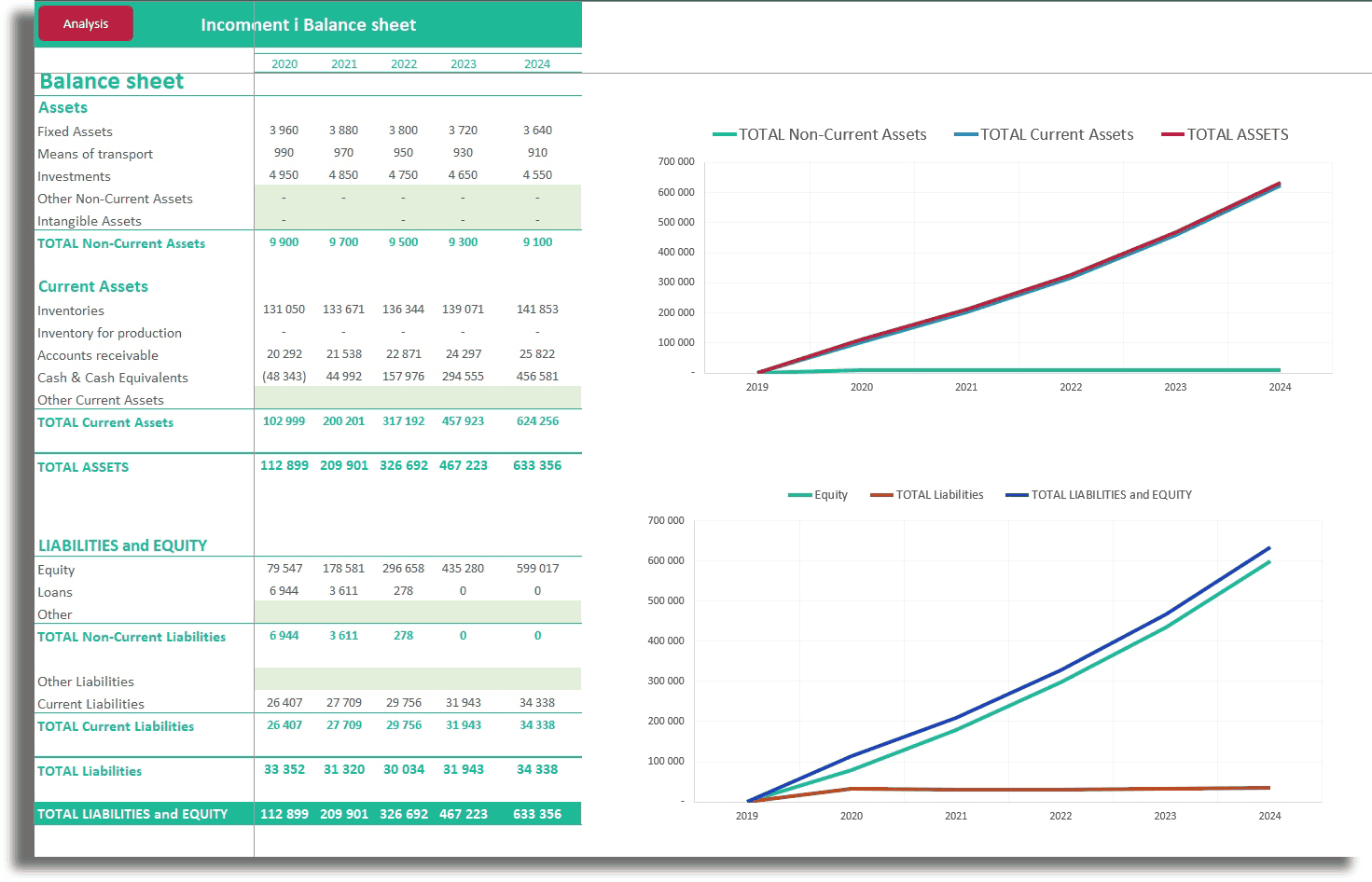 Loan calculation
In case you finance your business with a loan, calculate its cost (monthly, quarterly, or annually)

Plan your Sales
Plan quantity, prices (fixed and seasonal), the value of sales, and what is more, verify the VAT amount, The spreadsheet will guide you.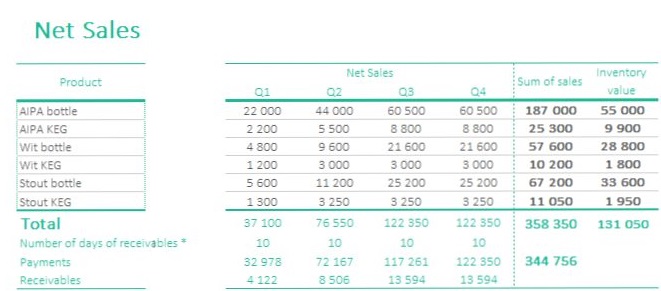 Estimate your Costs
Every consolidated financial statement should present a unit cost, so check the margin per unit and plan your purchase plan.

Plan the production volume
Do you produce consumer or digital products? Go ahead – plan your annual production. Alternatively, use it in order to manage Services, but there's no production plan required.

You will get:
Detailed cost identification
Financial Dashboard
Comprehensive sales plan
Tax calculations (including VAT)
Break-Even-Point Analysis
Budgeting plan (Budget Tracker)
Perfect supplement for completing a business plan
Sensitivity analysis worksheet
Indicator analysis (ROI, EBIT, ROA, ROE, BEP, Debt Ratio, etc)
Flexible – you can adapt it to any product or service
Modern and clear design
Interface supported by VBA (in Premium, Enterprise version)
Secure payment (credit card or PayPal)
Instant Download
No usage fees
A fully editable file (Premium, Enterprise version)
Content:
Excel file compatible with Excel 2010 and higher (sample data)
Excel file compatible with Excel 2010 and higher
Direct link to Google Sheets (Premium, Enterprise)
Discount code -8% (Standard)
Discount code -12% (Premium, Enterprise)