Bid Tracking Spreadsheet | Google Sheets Template
The Bid Tracker can help you keep track of your bids and contracts. 
The template can be used for any project and is useful for contractors, suppliers, and agents.
Manage your bids more effectively with Bid Tracking Spreadsheet. Set a status for each bid and the spreadsheet automatically highlights the cell with a defined color. Moreover, columns such as Agency, Industry, and Contract Terms contain dynamic drop-down lists. It means you can easily add, remove, and modify items in that dropdown list in the "Lists" tab.
These are one of the many features that will make it easier to manage your bids.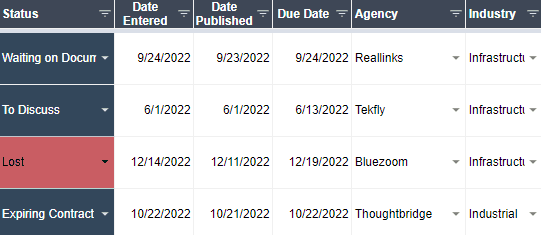 Bid Tracker | Dynamic Dashboard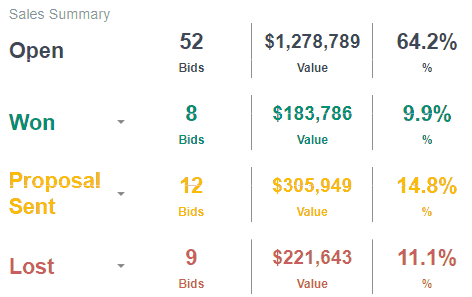 The dashboard has been designed to keep you up to date with every bid. The dashboard consists of 10 objects/charts:
Bids Summary
Next Bids to Submit
Due Bids by Month Bar Chart
Status Summary table
Status Summary Pie Chart
Status Summary Bar Chart
Industry Breakdown
Submitted vs Not Submitted by Industry
Agency Breakdown
Submitted vs Not Submitted by Agency
Contact list as a part of CRM in quotes management
The bidding table contains all essential information for your bids, such as a Bid Number, Date Entered, Date Published, Dute Date, also Project Desc. Bid Value and Contact Name.
As a bonus, we created a contact list so that you can enter relevant contacts related to the bids you submit or agents/contracts you cooperate with.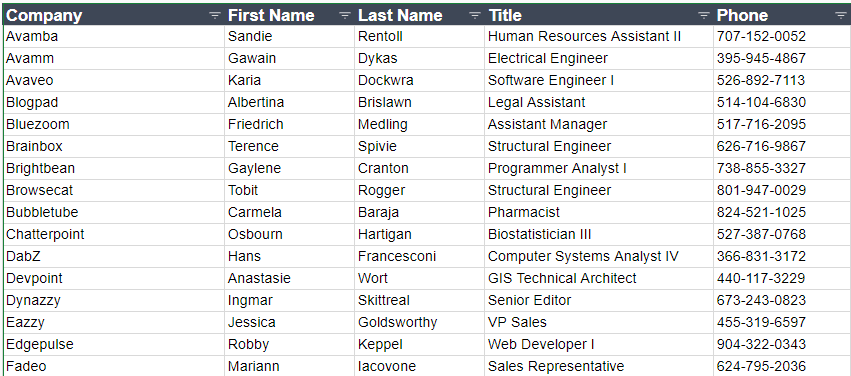 Compatible:
Google Sheets
Excel 2013, 2016, 2019, 365
When you win the bidding, you can manage the sale or project with the right tools: