Excel Templates & Dashboards
All you need is
Excel Template, Budget Spreadsheet, Google Sheets, Printable template, Free Spreadsheet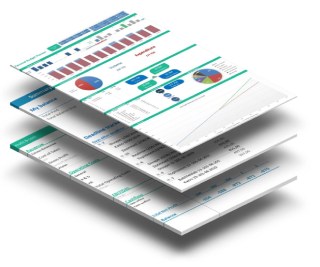 Free Demo with Instant download
Would you like to know whether the template suits you? Try our demos!
Our goal is to provide Ready-to-use and Easy to Modify templates. The purpose of our Spreadsheets is to quickly deliver value to you!
What about custom spreadsheets?
We can build or modify spreadsheet for your own.
Our experience in creating templates and custom-made applications will support your successful business!

Custom Orders
Tailored solutions to every customer with post-implementation support

Why LuxTemplates?
We've got many years of experience in business development using BI tools

Consultation
Comprehensive support in creating reports and data analysis using MS Excel and Google Sheets
So glad to see you sticking around!
Want to be the first one to receive the new stuff?
Enter your email address below and we'll send you the goodies straight to your inbox.
by Opt-In Hound
Start Today
improving your business, Saving money, Planning you budget