Real Estate - Excel CRM in a Nutshell
See how you're doing in real-time with Dashboards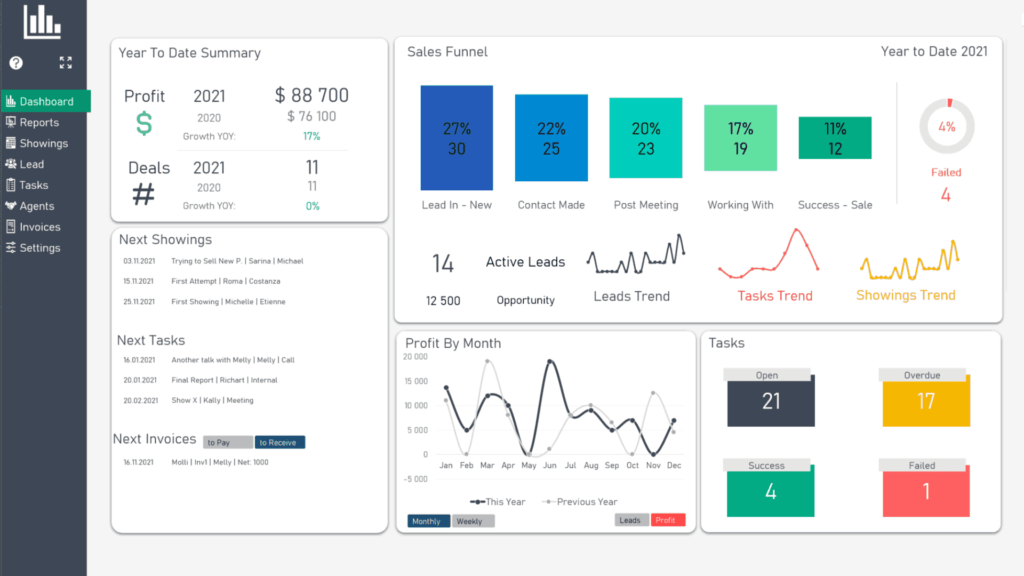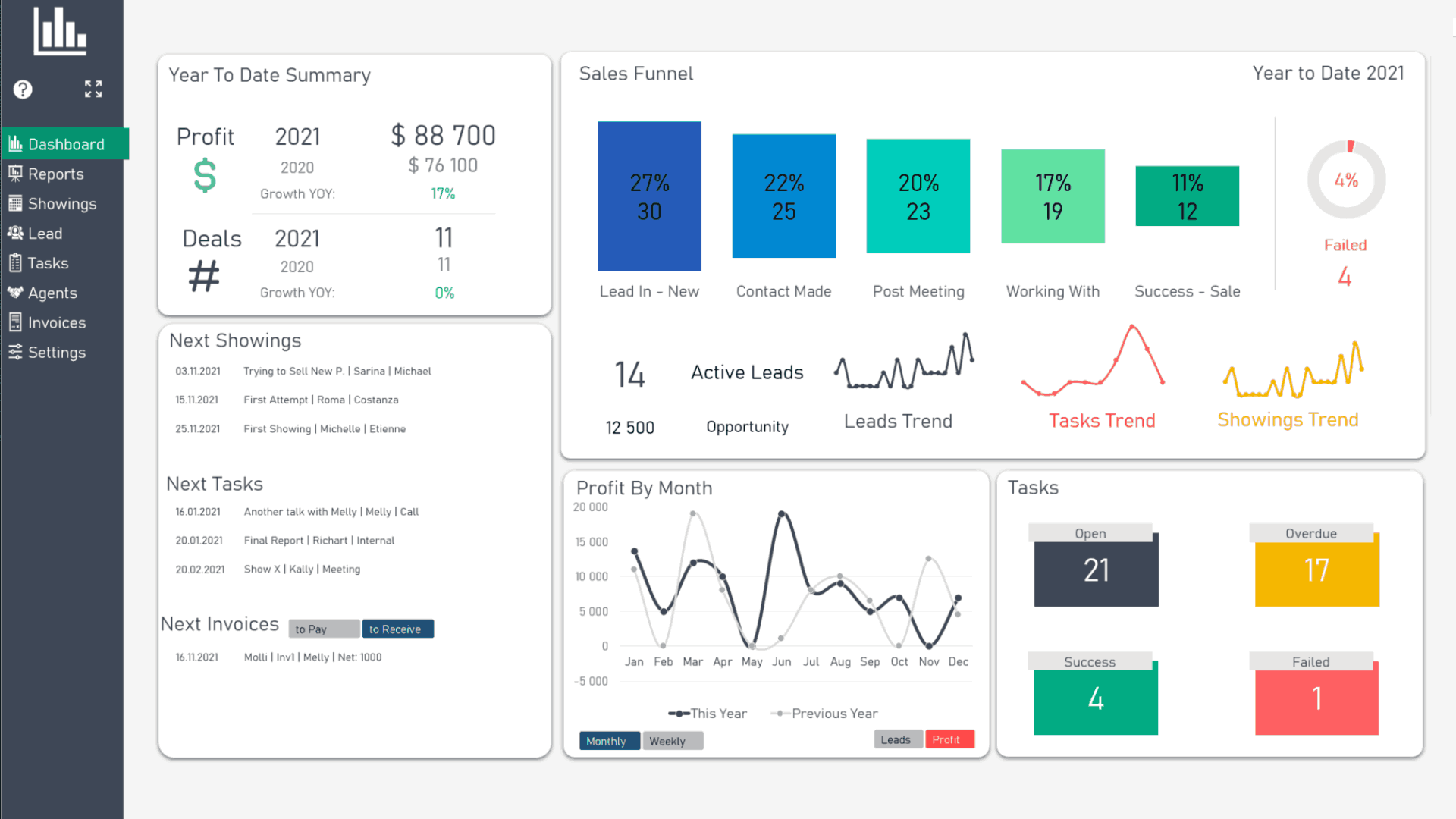 Funnel/Line/Bar/Pie Charts
Additional area for summary/analysis
Scheduling showings is even easier now
Create your own lead lists & define sales stages to get more sales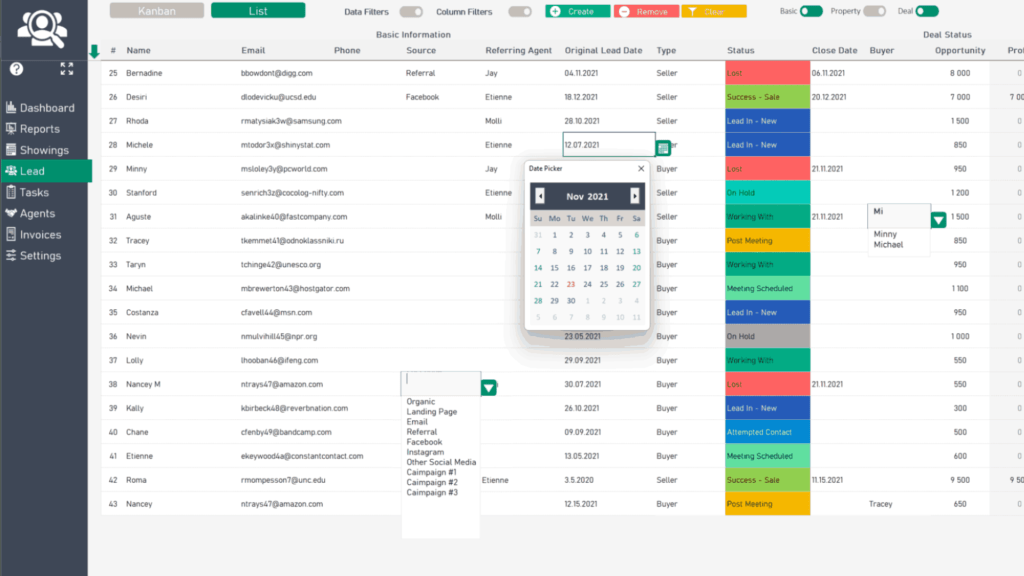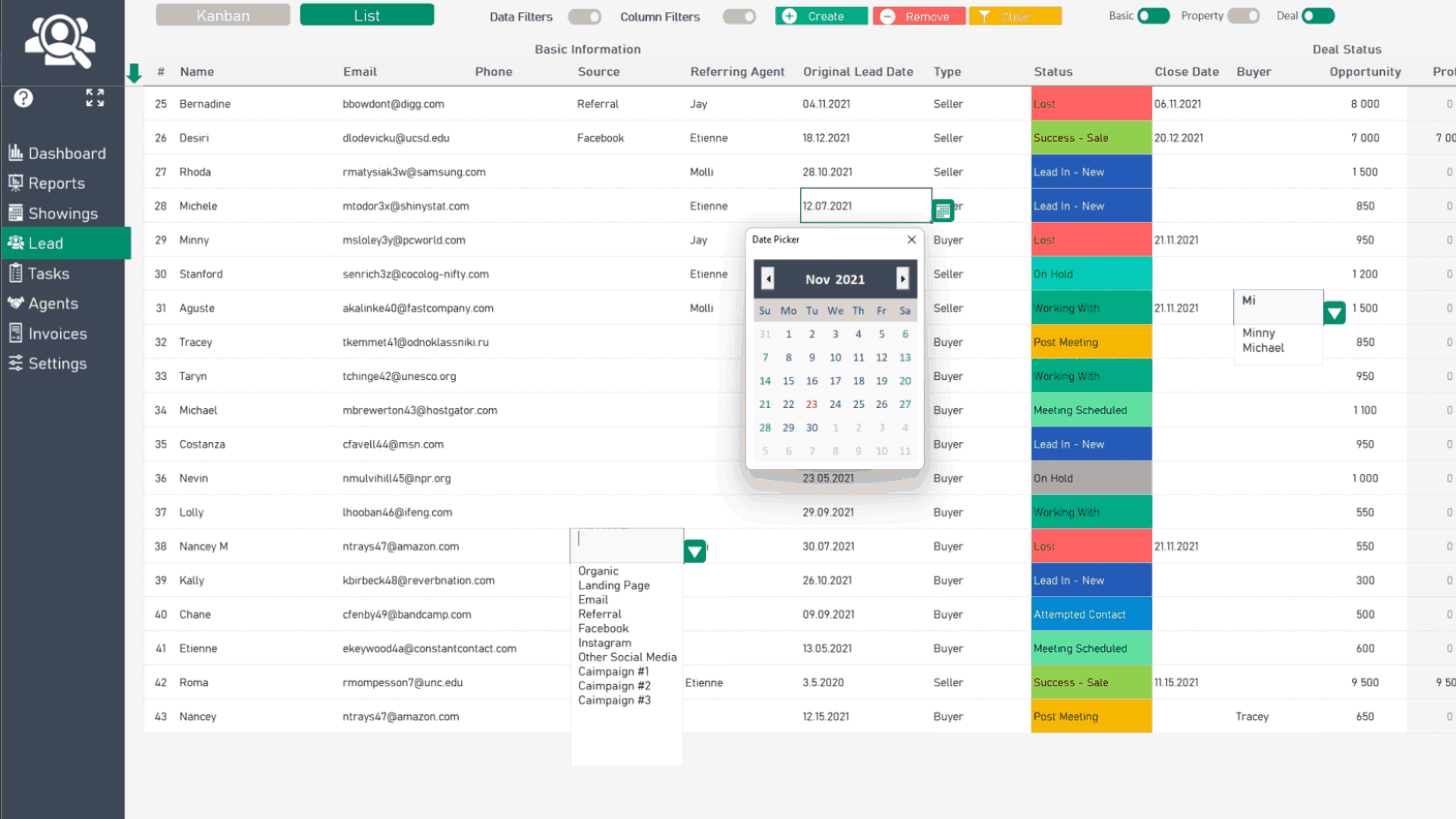 Custom data filters (macro-enabled)
Custom Buttons (macro-enabled)
Date pickers (calendars, macro-enabled)
Keep data structure with drop-down lists
Conditional colors for statuses
Autocomplete Drop-down Lists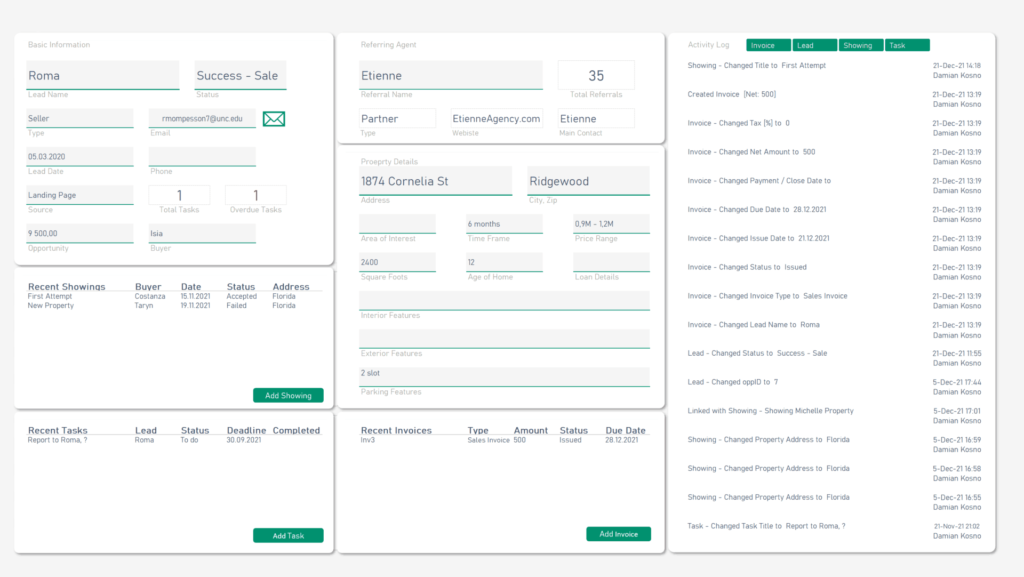 Open email templates and send a message directly from Excel
Simplify work and get more done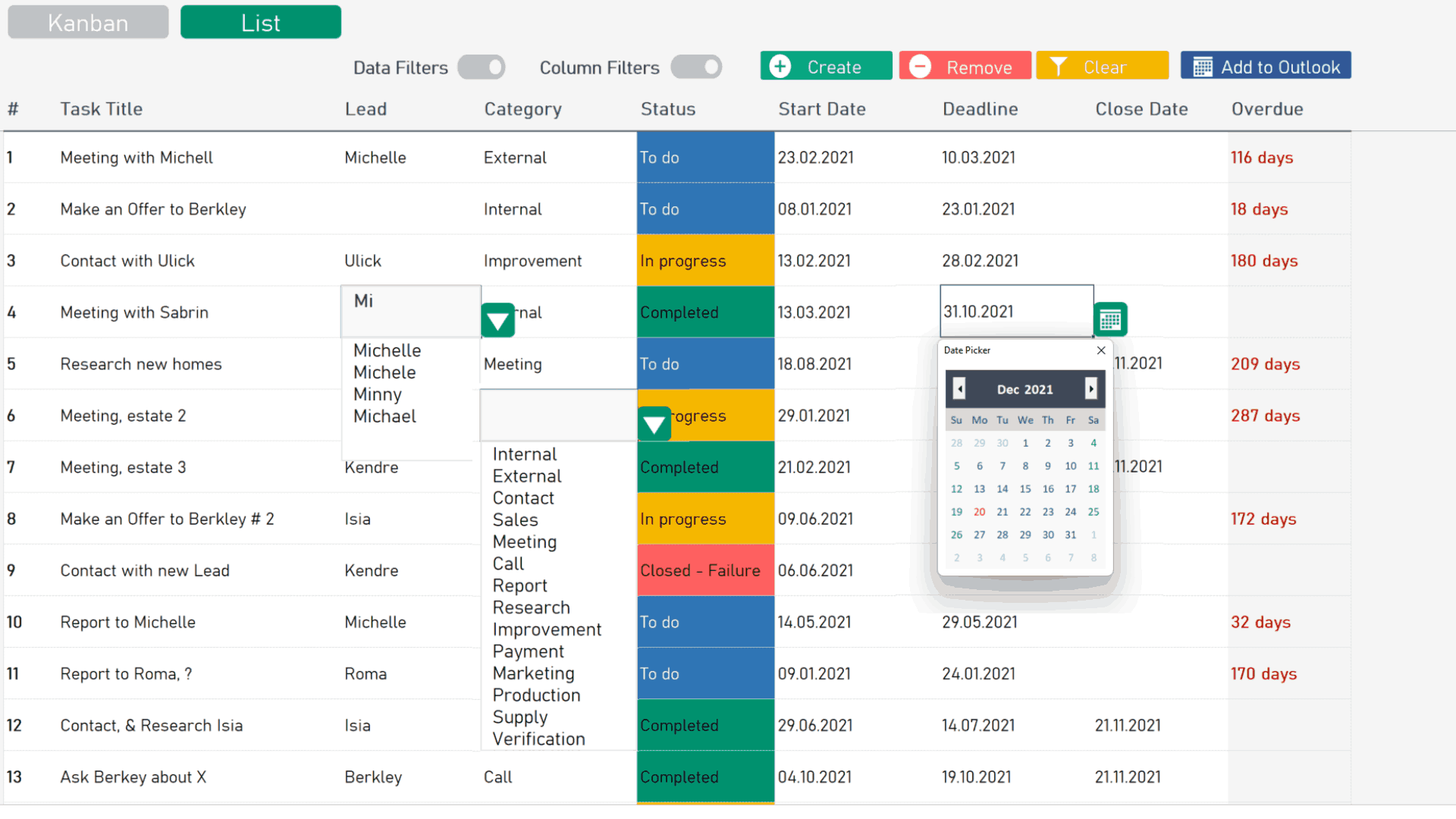 Pick-up calendar for Deadlines
Overdue - calculation column
Add/Remove task & Clear Filter Buttons
Let us remember about payments for you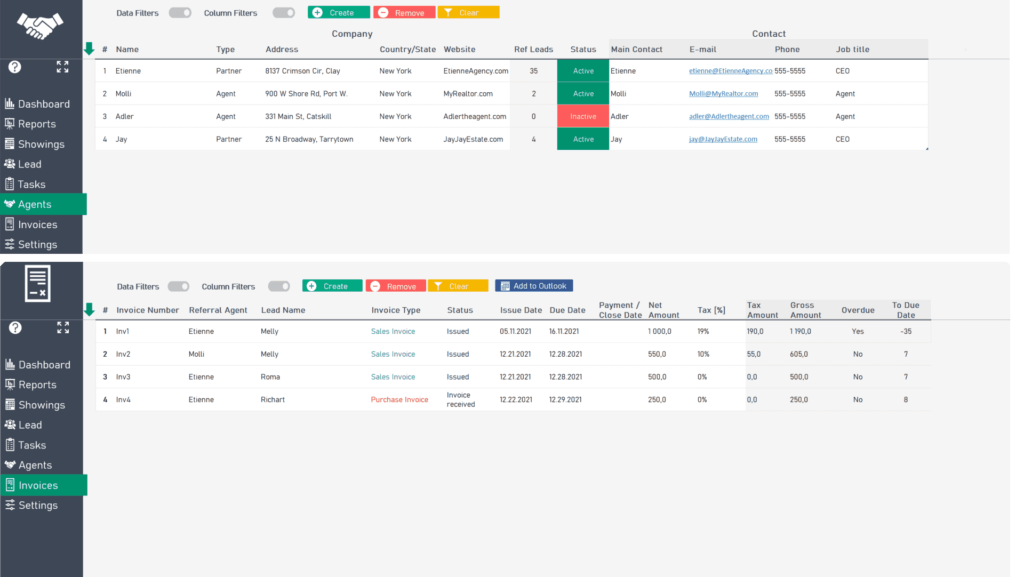 Easy access to overdue invoices
Keep contact details to agents and partners
All lead-related activities in one place
That's right, send emails directly from Excel!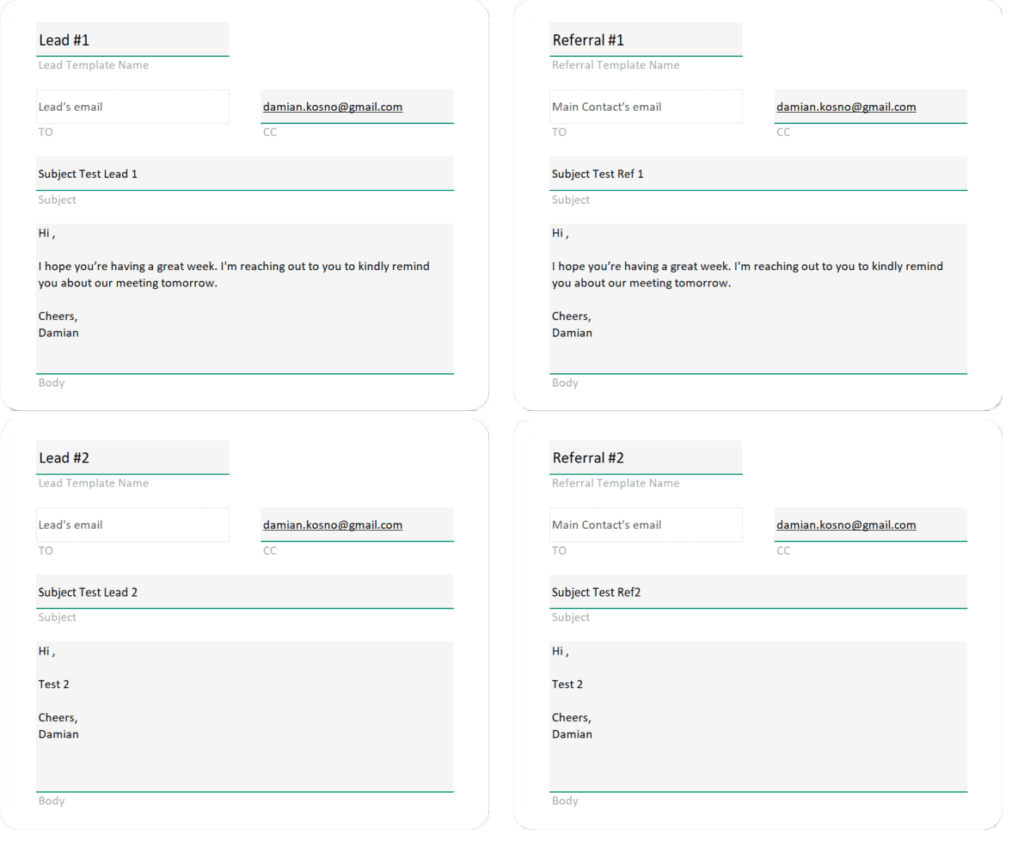 Visualize Showings on a Timeline
Adjust to the categories of your needs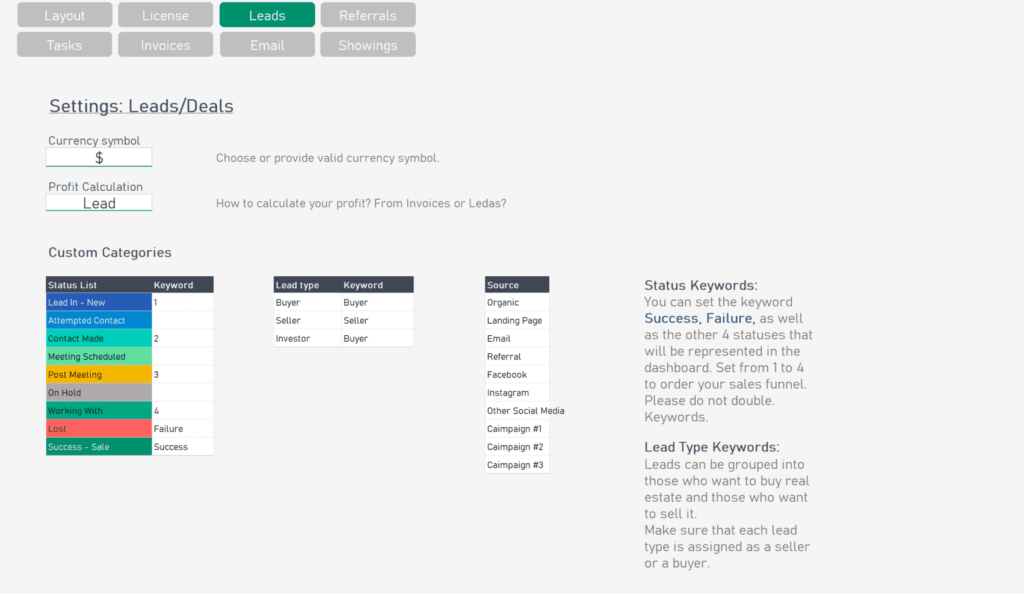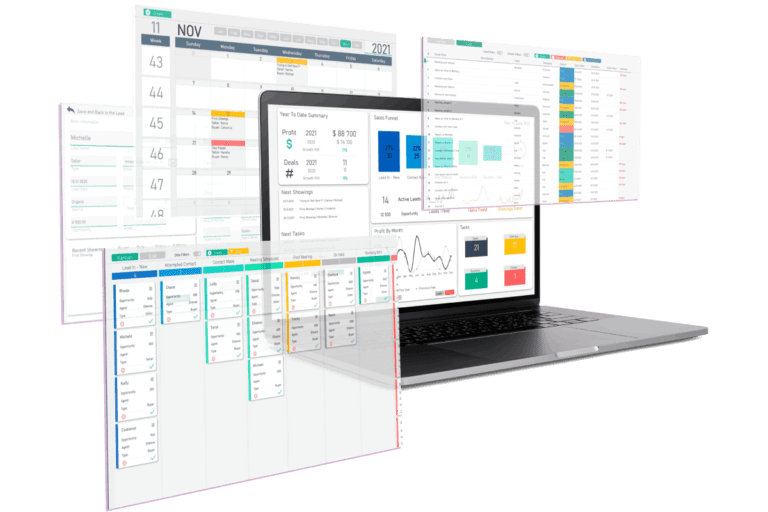 Real Estate CRM list of all features
Some features are not available in the free version
Maybe you are looking for a more universal CRM? Check out our Sales CRM, which includes:
Deals, Tasks, Customers, Employees tables, Workload Planner, Estimate Sheet, Time Tracking, more advanced details view, Income Statement, Sales Analysis, Expense sheet, and more!
Sales CRM – CLICK HERE