Business & Product Planner
Business Planner was created as a response to the problem of many people who would like to:
create a new product and check whether it's worth to invest
open a new business, but they don't know if they can afford it
verify existing business
The spreadsheet will guide you through a series of sheets, in which you will set the cost of a product or service, plan sales, set up sources of financing. As a result, you will get a business development report for 5 years. The report includes Cashflow, Balance Sheet, Income Statement, Analysis Sheet (ROI, Break-Even-Point, ROA, ROS etc).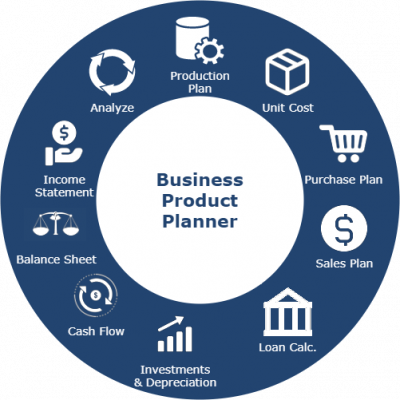 Services, Consumer Goods or Digital Product?
You can plan any type of business in our spreadsheet. Clear tables and navigation will help you navigate between different areas of the sheet.
How to write a successful business plan? Check our business plan template: Business Plan Template
Production Plan & Unit Cost
The sheet has been adapted so that you can plan your production volume for 5 years. In this tab, you create a list of products or services that you will offer.
There's no product without cost. In this tab, you set the raw materials and their cost. This is the basis to identify the unit cost of the product
Purchase Plan & Sales Plan
When we know how much we want to produce and how much one product costs us, we can start to draw a purchase plan. In this part, we determine the costs incurred for the production of all products that we intend to produce in a given year.
How to plan sales? It's easy! After setting up inventory for products and raw materials, ​it's time to plan your sales. Determine how much you are able to sell and calculate how many products you have left in stock. The sales plan also includes a summary of taxes and VAT / GST

Loan Calculator & Investments
The spreadsheet offers a loan calculator as a financing source. Of course, the loan installment is included in the cash flow, balance sheet & income statement.
What would these reports be without investment and depreciation? Therefore you can calculate the current value of your investments as well as the depreciation in the Business Planner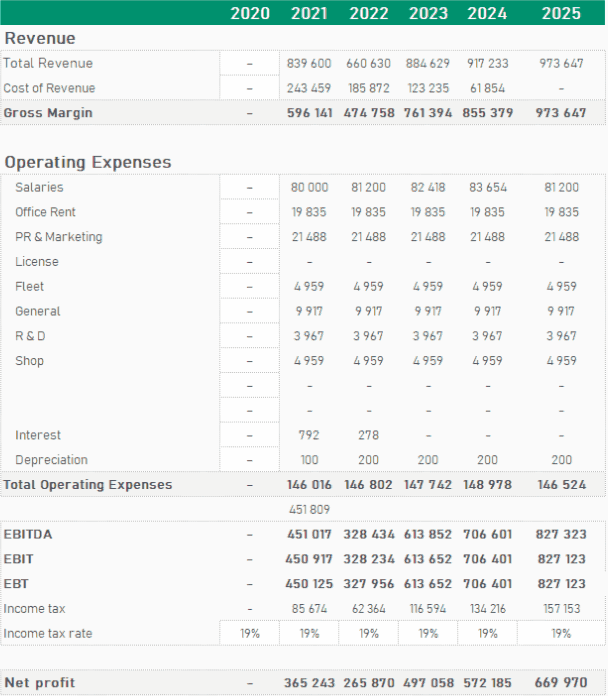 Cashflow, Balance Sheet & Income Statement
All the previous sheets were needed only to check how much you can earn, invest, what rate of return you will achieve. We have prepared 4 sheets that will help you understand the result of your business, see how much you will actually earn and how much tax you will pay. The Balance Sheet report will tell you how much capital and liabilities there are, while the Income Statement will present EBITDA / EBIT, Net Profit, Operating Costs, and Tax value
Indicator & Sensitivity Analysis
If all this were not enough, we also have an analysis of indicators. Check indicators such as ROI, ROA, ROS, Rate of Profit, Debt Ratio, Current Assents Turnover, Break-Even Point, Safety Margin Index, and more!
And also introduce 3 scenarios and simulate changes in 3 areas:
Operating Expenses change
Cost of Goods Sold change
Revenue change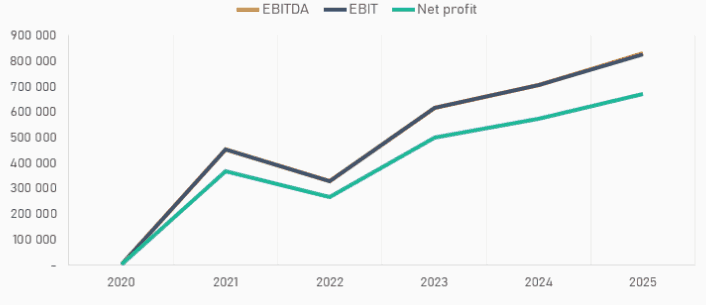 You will get:
Detailed cost identification
Financial Dashboard
Comprehensive sales plan
Tax calculations (including VAT/GST)
Break-Even-Point Analysis
Budgeting plan (Budget Tracker)
Perfect supplement for completing a business plan
Sensitivity analysis worksheet
Indicator analysis (ROI, EBIT, ROA, ROE, BEP, Debt Ratio, etc)
Flexible – you can adapt it to any product or service
Modern and clear design
Instant Download
No usage fees
Content:
Sample data
Excel Spreadsheet compatible with Excel 2010, 2013, 2016, 2019, 365