⚡ Improve your Sales Pipeline with Google Sheets Client Tracker CRM! ⚡
🍃Designed for freelancers, small businesses, managers, and project management, this versatile tool enables multiple users to work together seamlessly.
🍃Client Tracker is a powerful sales CRM tool that simplifies customer management and enhances your sales pipeline.
🍃Streamline your sales process and improve your bottom line with Client Tracker. The best business planner for you!
🍃With its intuitive interface, customizable tables, and advanced data filtering, you can track deals, tasks, invoices, todo lists, and expenses with ease.  
✅Works on Windows & Mac
✅Works on any smartphone with the free Google Sheets App (iPhone, iPad, Android, Tablets)
---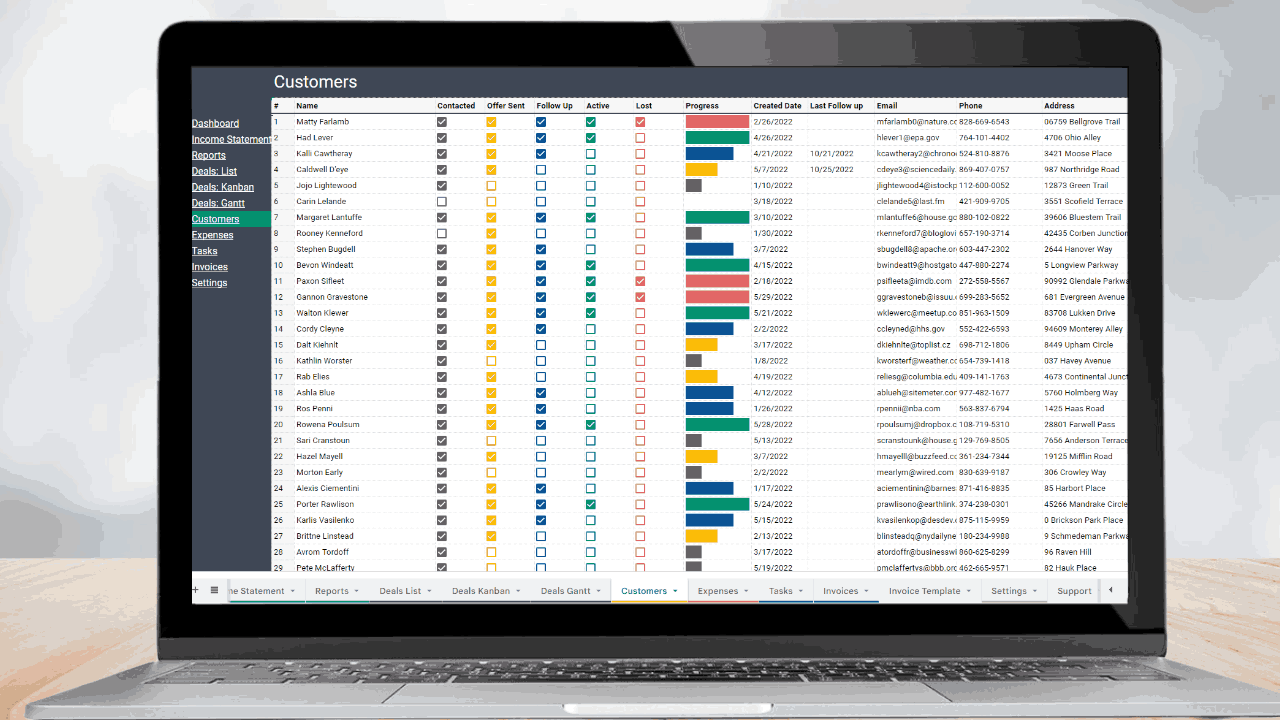 Client Tracker Includes
⚊ Comprehensive CRM Dashboard Page
⚊ Keep Track of Your Customers (Lead tracker)
⚊ Track Your Deals and Orders (Sales sheet)
⚊ Invoice Statement
⚊ Expense Tracker
⚊ Reports Sheet
⚊ Kanban/Tiles Board
⚊ Gantt Schedule
⚊ Invoice Tracker and Dynamic Invoice Template
⚊ Client Task To Do List
---
Perfect Spreadsheet for Small Business
---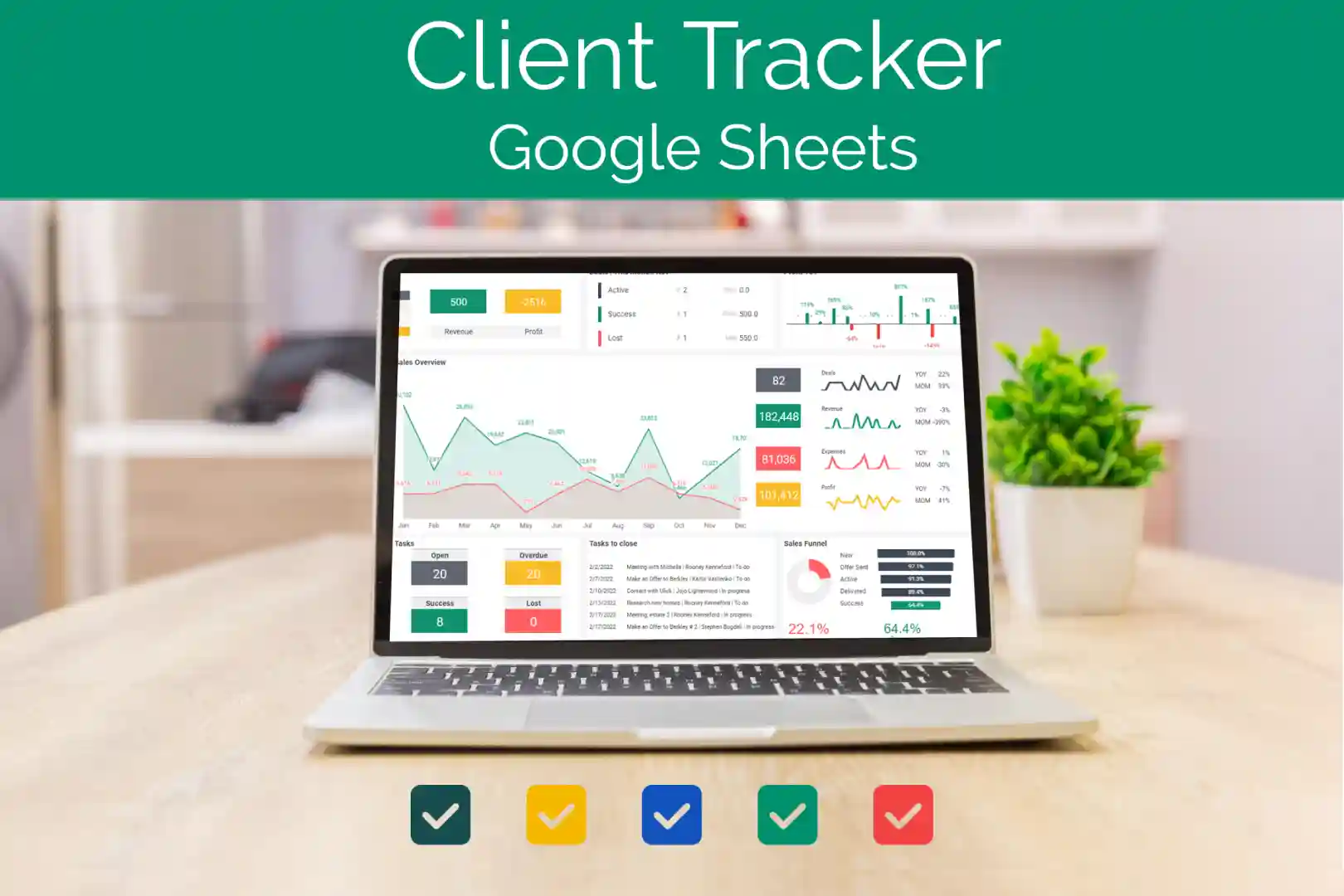 Sales Dashboard & Income Statement
⚊ YTD and Full Year Summary for Revenue, Expense, and Profit
⚊ Summary for Lead, Active, Failed, and Successful Deals
⚊ Dynamic Chart and To-Do List for Deals and Tasks
⚊ Invoice Tracker, Sales Funnel, and Tasks Summary
⚊ Full Income Statement for 2 Previous Years and YTD and Full Year Forecast for the Current Year
⚊ Forecast for 3 Next Years
⚊ Sensitivity Analysis with Modifiers: Revenue % Growth, COGS % Growth, and Operating Expenses % Growth
No hidden fees or features. Everything is available with a single payment.
Requirements
---
Looking for Customer Tracker in Excel
Check our Sales CRM Tracking Spreadsheet in Excel
➤ The spreadsheet includes an Invoice Tracker, Estimate Template, Movable Kanban Tiles, Task Management with Time Tracking, Profit and Loss Statement, Sales Sensitivity Analysis, and much more!
Compatible: Windows OS, Excel 2013, 2016, 2019, 365 (Excel with macros)