Marketing Campaign Planner & Ads Tracker
Boost your marketing with our Campaign Tracker.
Take your marketing efforts to new heights with our comprehensive Marketing Campaign Tracker. This versatile Excel template serves as a powerful Digital Marketing Planner, empowering you to strategize, track, and optimize your marketing campaigns with ease.
Stay organized and focused on your marketing goals with our customizable Marketing Planner. Seamlessly plan and execute your marketing strategy, track your progress, and measure your success using our user-friendly Excel template.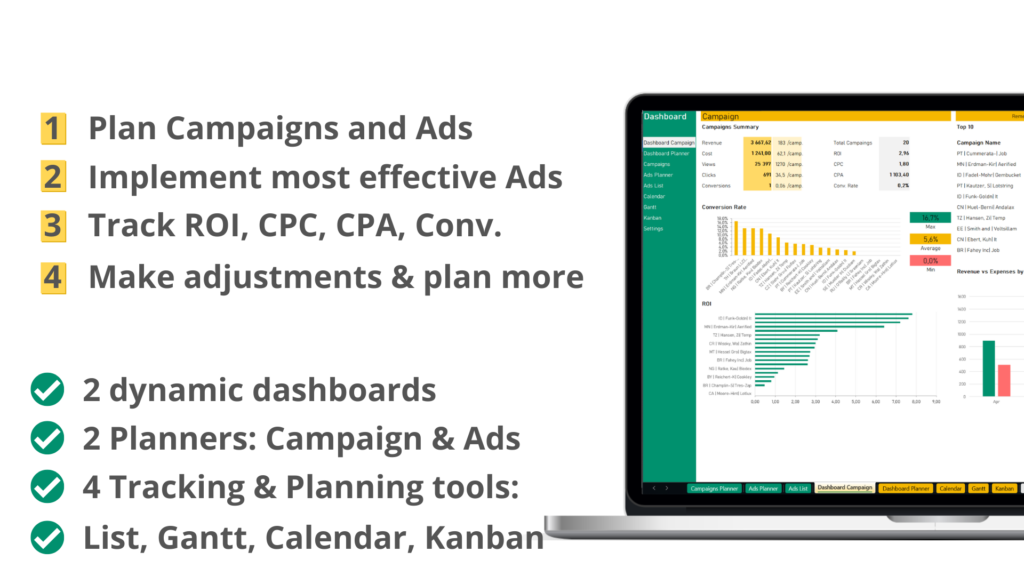 Digital Marketing Planner | Dynamic Dashboard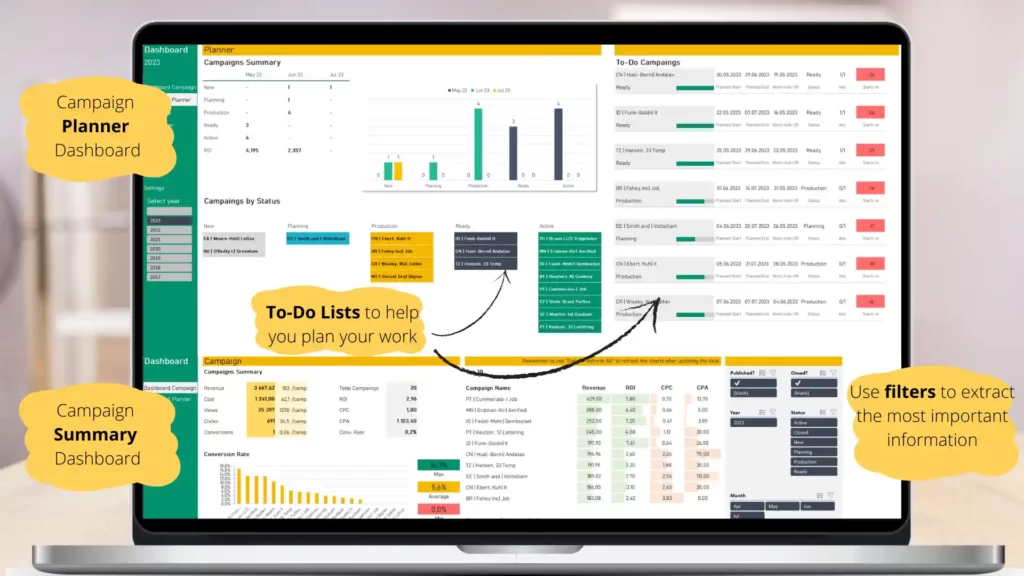 ⚡ Key features ⚡
1️⃣ Marketing Campaign Tracking: Effortlessly monitor and evaluate the performance of your marketing campaigns in one centralized location.
2️⃣ Social Media Planner: Strategize and manage your social media content and campaigns for maximum engagement and brand exposure.
3️⃣ Conversion Charts: Track and analyze conversion rates to optimize your marketing efforts and enhance your return on investment (ROI).
4️⃣ Customizable Template: Tailor the template to fit your unique marketing needs, adding or modifying sections as required.
5️⃣ Data-driven Insights: Leverage the power of data with intuitive charts and graphs to gain valuable insights and make informed marketing decisions.
6️⃣ Digital Marketing Strategy: Strategically plan and execute your digital marketing initiatives, ensuring alignment with your overall business goals.
Marketing Campaign Tracker to Streamline your marketing efforts
Achieve marketing excellence and enhance your business growth with our Digital Marketing Planner. Designed for marketers, entrepreneurs, and business owners, this Excel template provides a comprehensive solution to streamline your marketing efforts and drive exceptional results.
Don't miss out on this opportunity to supercharge your marketing strategy. Get our Marketing Campaign Tracker today and experience the difference it can make in your marketing success!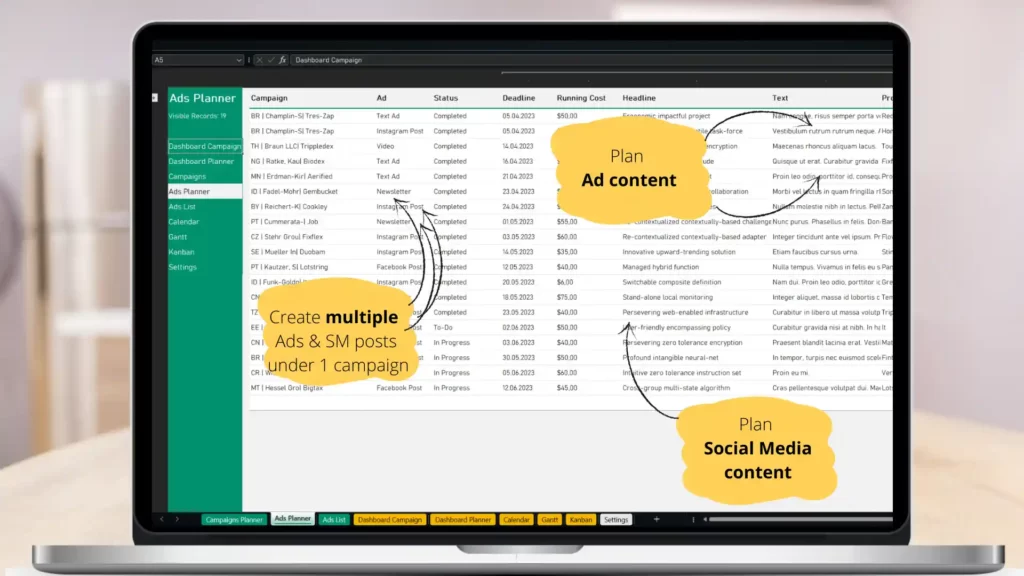 ⚙️ Compatibility ⚙️
Our Excel template is compatible with ✅Google Sheets
⚡⚡⚡
Do you need an Google Sheets version? Check our Listing:
Marketing Planner Google Sheets version: Google Sheets version of Marketing Planner
⚡⚡⚡