Property Management - A spreadsheet to manage your estates
The Property Management spreadsheet is the perfect solution for estate owners. Property Management is a great tool for tracking the profitability of your investment. The product includes the following tabs: Summary, Analysis, Real Estate, Register and Settings.
Summary Dashboard - Return on Investment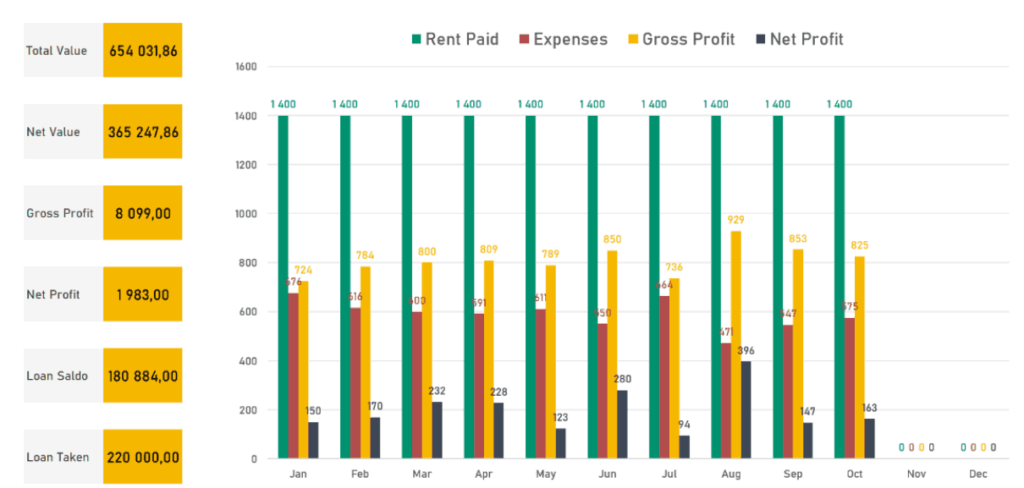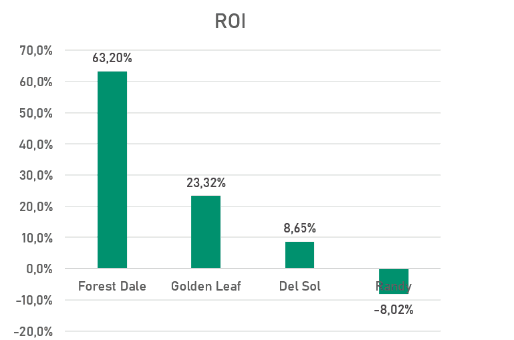 Portfolio & Real Estate Analysis - Property Management

Real Estate tab to show most important information
This tab is a treasury of knowledge about your real estate. Fill in just 4 fields/columns, and the rest of the data is calculated based on the Register tab.
Manual Input:
Property Name
Property Address
Current Tenant Name
Loan Taken
Loan to be Paid (provided only once)
Formula (calculation based on Register tab):
Amount Invested
Date Invested
Property Price
Total Income
Total Expenses
Loan Saldo
ROI
Estate Value
Last Activity
Register tab to keep track of every real estate activity
This is your main workplace. Add costs and revenues related to property. Here you also enter the amount you have invested in the property, as well as the activity category
Manual Input:
Date
Real Estate (dropdown list)
Tenant (multi-dependency dropdown list)
Amount
Category (multi-dependency dropdown list – shows different categories for income and expense)
The current value of the property
Formula (calculation based on Register tab):
Month
Year
Type (Expense, Income, Loan)
Cost Type
Excel Spreadsheet (.xslx)
Excel with Sample data (.xlsx)
Google Sheets link