⚡Real Estate CRM | Realtor Spreadsheet in Google Sheets⚡
Improve your real estate business with our Realtor Spreadsheet CRM
Manage your real estate business efficiently with our comprehensive Lead Spreadsheet and Real Estate Planner in Google Sheets. Designed specifically for real estate agents and realtors, this powerful Realtor CRM template combines client tracking, sales pipeline management, and task organization to streamline your operations and maximize your productivity.
✅Works on Windows & Mac
✅Works on any smartphone with the free Google Sheets App (iPhone, iPad, Android, Tablets)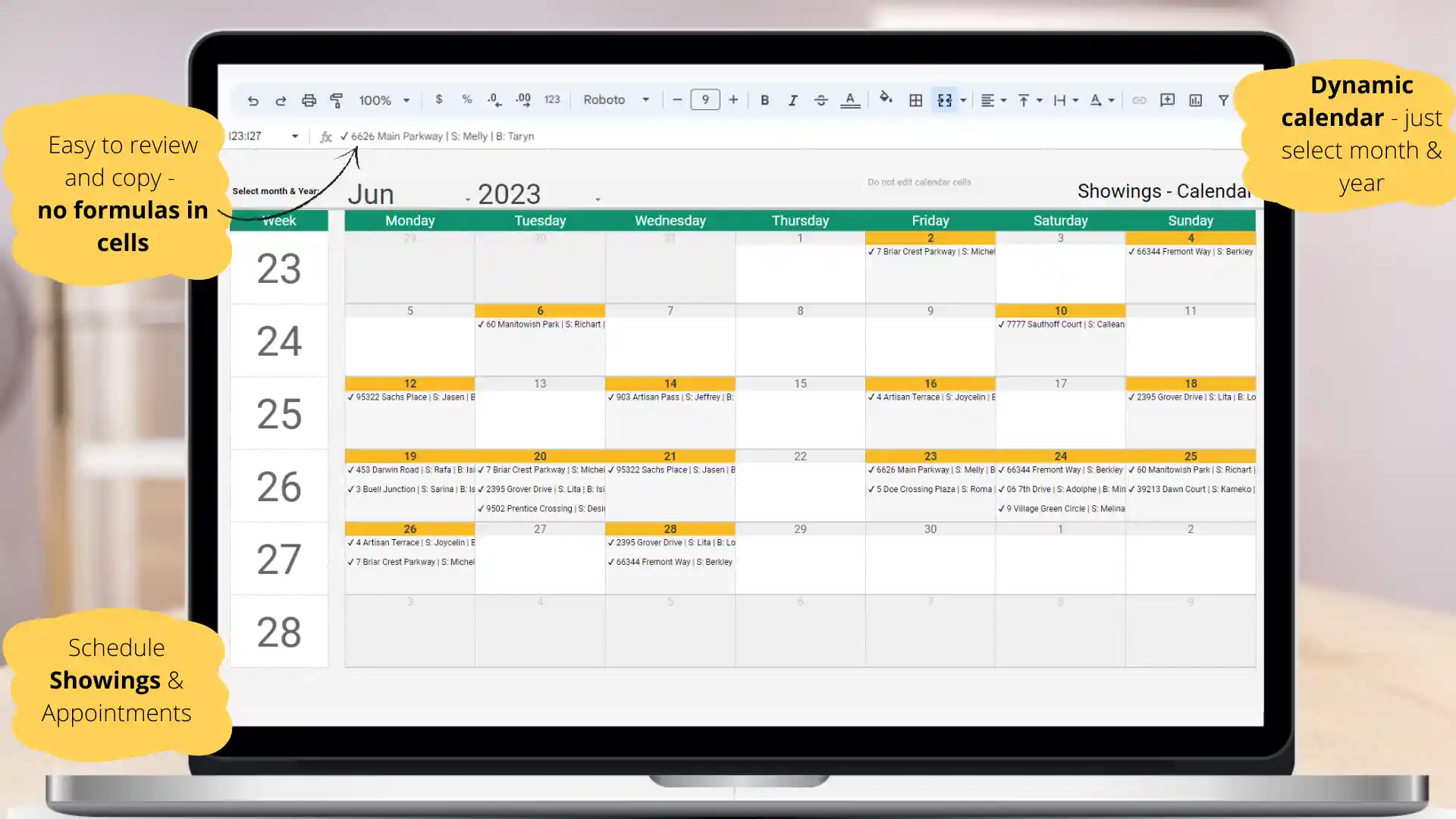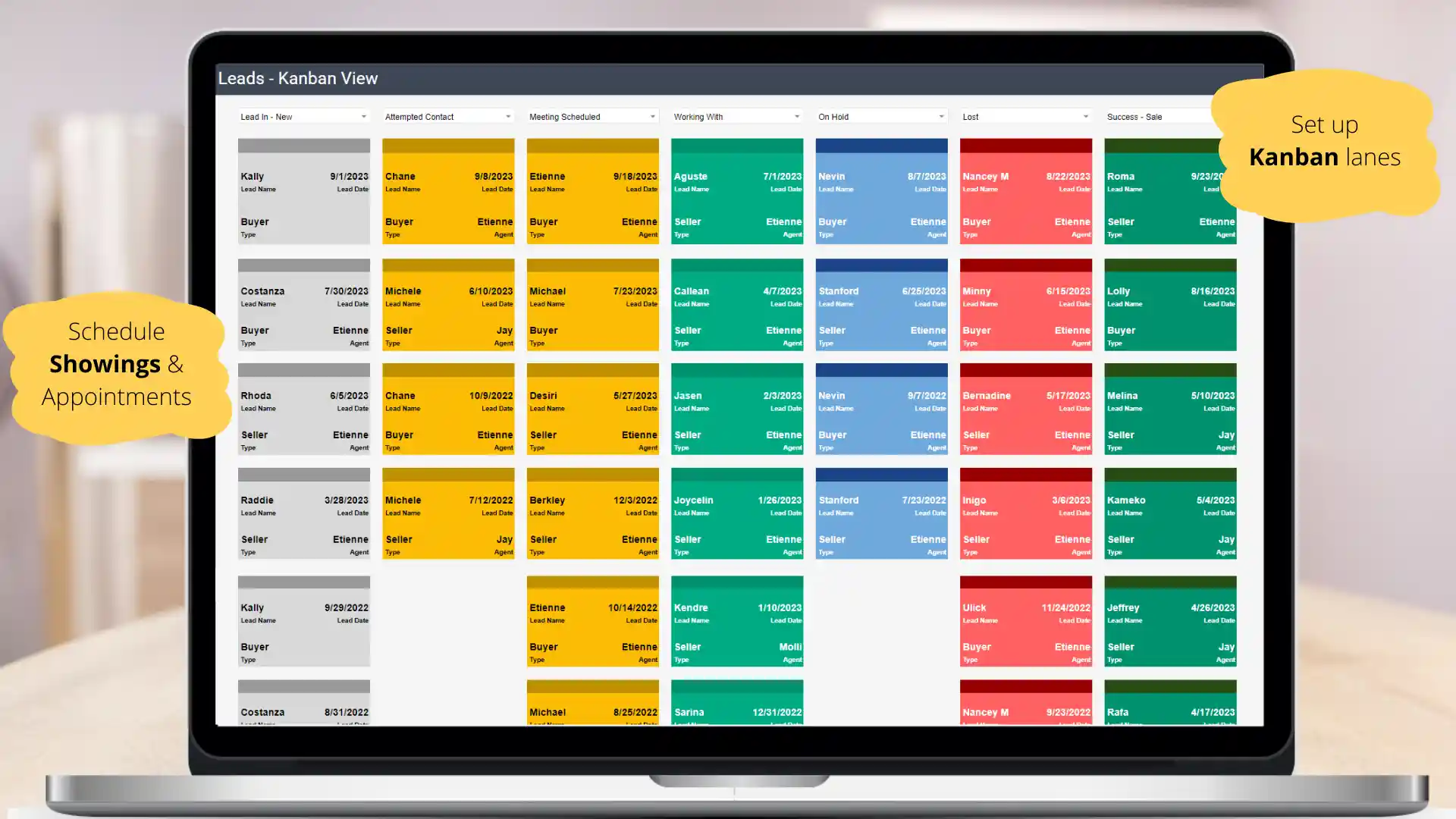 Realtor Spreadsheet | Dynamic Dashboard
Key Features:

✅ Streamlined Client Database
✅ Sales Pipeline Management
✅ Dynamic Dashboard and Reports:
✅ Task Management
✅ Customizable Realtor Template
Our Realtor Spreadsheet offers an array of advanced features to enhance your real estate operations.
Our Estate Spreadsheet / Real Estate Planner are compatible with both Windows and Mac operating systems. Additionally, you can access and use the template on any smartphone with the free Google Sheets App, available for iPhone, iPad, Android, and Tablets.
Take control of your real estate business, increase your efficiency, and unlock growth opportunities with our Realtor CRM template. Download this business spreadsheet today and experience the power of streamlined real estate management.