Advanced Dashboards
Check it out spreadsheets with advanced data visualization and analysis capabilities that allow users to easily view and analyze key performance indicators (KPIs) and other data points in real-time.
What is the Advanced Dashboard?
The dashboard spreadsheets are designed for businesses that need to track and monitor various aspects of their operations, such as sales, marketing, finance, and more. They allow users to make data-driven decisions and improve performance by providing them with a comprehensive understanding of their operations.
With Advanced Spreadsheet Dashboards, businesses can gain a more detailed understanding of their operations, and make better decisions to drive growth and success. Whether you are a small business just starting out or a large enterprise looking for more advanced analytics, this category has something to offer everyone.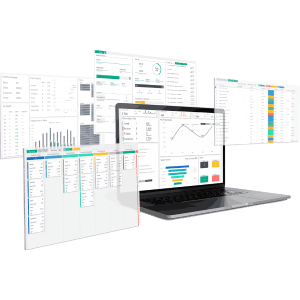 Show Filters