Excel CRM – Customer Relationship Management Lite 2.0
Can today's business run without CRM? Customer Relationship Management can be a strategy or simply actions aimed at supporting sales, marketing, and other processes, where the overriding goal is to focus on the customer's needs.
We have created a product for you to organize your Contacts with an Excel CRM Template – product based on the latest trends related to CRM. The Customer Lead sheet supports your sales and deals in a more effective way
Best for:
Sole proprietorship
Sales teams
Sales Representative
Small companies
Freelancers
Main features:
Reminders about key activities
Customer Relations Management (CRM)
Sales support
Task Automation
Deals Analyzer
Analytical Dashboard
Template without VBA code/scripts
Analysis of failures and successes
Customer list template
Customer lead sheet
Deal database
Transparent data structure
Modern and clear design
A fully editable file
Need a more complex spreadsheet? Check out our Excel CRM Pro!
How to track sales with Excel CRM Dashboard?
The spreadsheet consists of 4 main modules automating your work.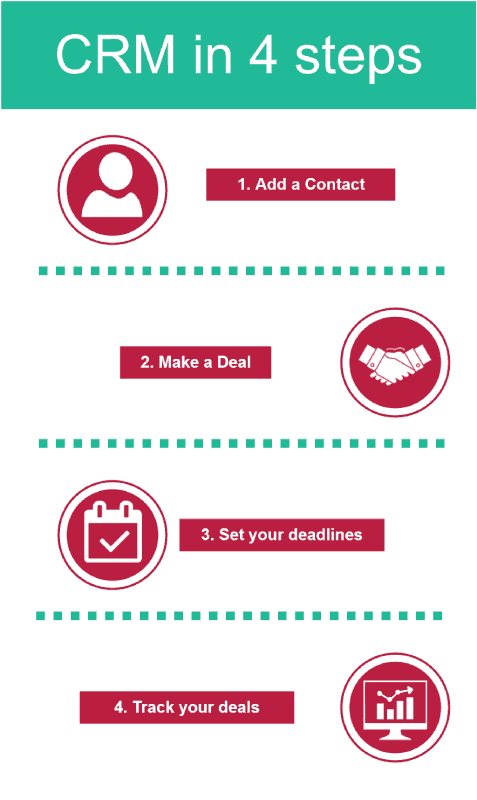 What's inside the Excel CRM Lite?
Deals
The core of your company's sales. The sheet helps you find out when each deal must be completed, check the progress and arrangements. It is a treasury of knowledge about your sales activities.
Activities
Track your users' activity. It can be called a task sheet if you wish. What's inside? A table with users, their activities/tasks, deadlines, and other linked tables like product, customers, activity type.
Customers
This is the place where you record customers and contractors. It is a synthetic table that can be easily adapted to your needs.
Dashboard
Contains a summary of your deals, sales, and activities. There you will find a list of deals to be closed, Funnel Summary, Sales, Summary, Deals Value by Month, also a summary for activities and customers. Remember to use filters (left sidebar).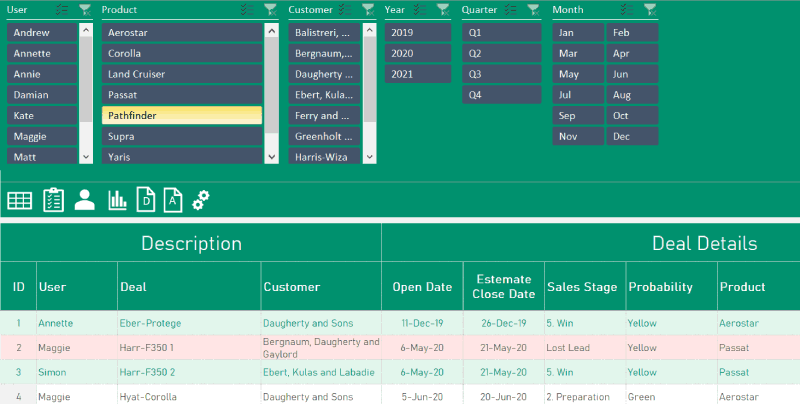 Report – Deals & Report – Activities
Pivot table reports that will help you check data for the selected month, customer or employee.
Settings
Like any of our spreadsheets, it has a place where you can edit all of your dynamic lists. Starting with Sales Stage, Lead Channel, Product Area, and ending with the user and type of activity
Content:
Excel file (xlsx) + sample data
Discount code
Compatible:
Excel 2013, 2016, 2019, 365