Free Weekly Schedule & Monthly Calendar - Excel Spreadsheet for your needs
The spreadsheet fulfills 2 tasks. The first one is the calculate employees' remuneration according to standard working hours and overtime hours.
The second task is planning work as well as work shifts.
The workbook includes worksheets broken down by week, and a monthly calendar to summarize scheduled work. The last module in the Free Weekly Schedule spreadsheet is the monthly report template.
Weekly Schedule - Standard Rate & Overtime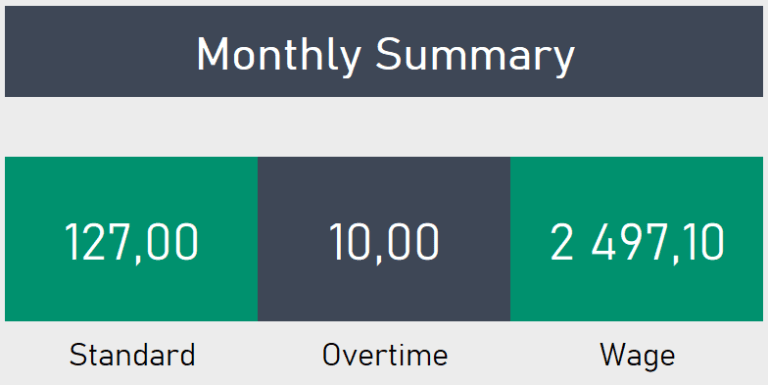 Record standard working and overtime hours and set a separate hourly rate for each.
A dynamic calendar that will help you manage your employees' schedule.
To set the view, select the month and the employee
Report - Full Year Summary
In this view, you will see a summary of each month for all employees. You don't need to set anything in this sheet, everything is automated
Modify and use the sheet at will. We have created a template so that you can squeeze as much out of it as possible. Unfortunately, the Free version is locked, so you must purchase the Business version to be able to modify it.
Excel Spreadsheet (.xlsx file)
Info (.pdf file)
Requirements:
Excel 2013, 2016, 2019, 365
Check other spreadsheets that help you to manage your team