Monthly Personal Budget Template to control your finances
A Personal Budget Spreadsheet is a great tool with quick access to budget comparison and analysis. Its basic function is to present income, costs, and profit from your business or household budget, so it's a smart money management tool.
Have you ever wondered how to make a personal budget in excel or what is a personal budget planner? We make it easy for you, that's why we used our experience to create the best budget app for Excel. Our Template is an expense tracker to control your costs, income, as well as to forecast wealth or even credit repair.
The spreadsheet allows you to look at expenses and revenues from a different perspective. The key information you need is placed on one sheet to increase readability. Get insight into your budget!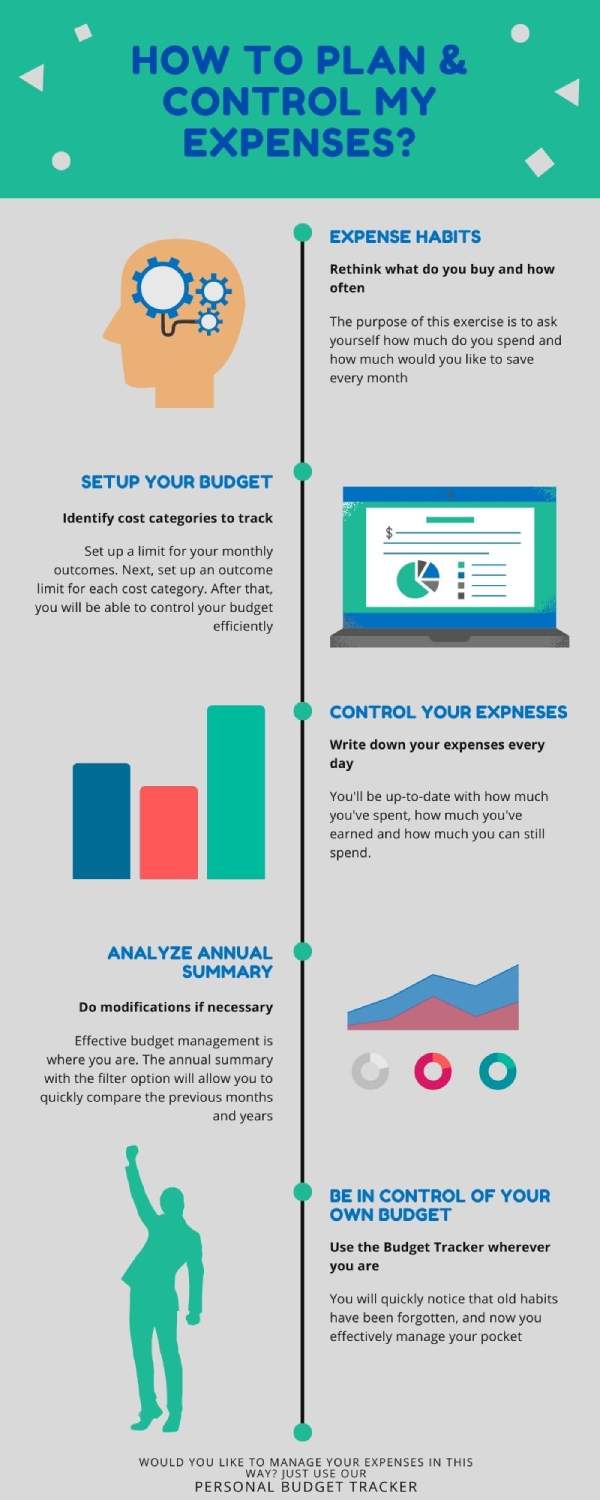 Product Features:
Financial Statement for everyone!
Macro free Dashboard (Without VBA)!
Friendly with bank statements
Friendly for manual data entry
Set your Dashboard view by the year and month,
Easy to manage your data
Printable worksheet
Easy to filter data on both mobile and desktop
Modern design,
Light and efficient,
Ready to use the template
It's free software (check our demo)
What's the main reason to use a personal budget?
Our product primarily serves those who want to improve and forecast their wealth, analyze their expenses, which positively affects their pocket
The household budget has never been so easy, enjoyable, and accessible, so it doesn't matter if you are at work, at home or on the journey. You can control your expenses through Google Sheets or Excel applications, both desktop and mobile. It's a simple template.
Do you control your budget via a bank account?
Nothing difficult to our template, just download the income and expense excel sheet from your bank account, then copy the data to our Excel Template.
Maybe you prefer to enter your expenses manually?
Nothing lost, even on your mobile phone, you'll be able to quickly enter the expense and thus control your finances (even daily).
The template will pack all this information into a nice Dashboard and will serve you how you earn and spend.
A clever forecasting module will show how much you will have in your account in a few years.
How to use it? It's easy!
Google Sheets version
Before start, please open the Budget Tracker template and copy our template into your Google Drive.
In order to make a copy, Goto File->Make a Copy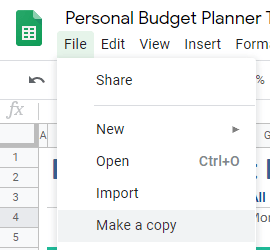 That's it, you can use your Google Sheets version of the product.
Microsoft Excel & Google Sheets
1. Copy-Paste your bank statements -or- Enter your data manually to Datasheet

2. Setup your Monthly Budget
Go to the Budget sheet and set up your TOTAL Monthly Budget that you're willing to spend.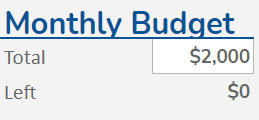 Next, you can modify or add your own cost category. These categories will help you control your outcome efficiently.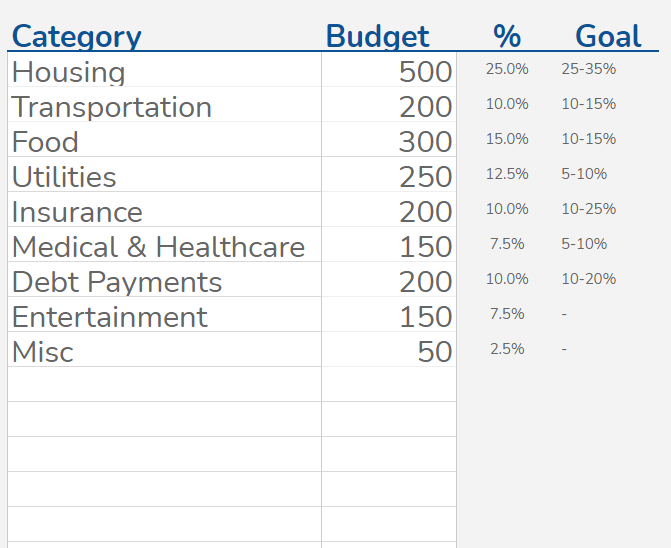 3. Filter your Annual Summary and Enjoy the Dashboard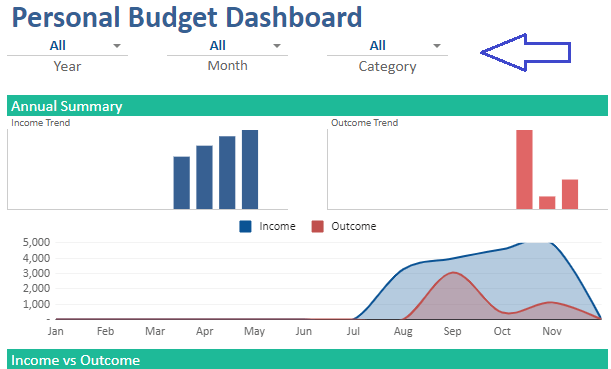 Contains:
Monthly Expense Tracker xlsx for Microsoft Excel 2010 and later
Link to the Google Sheets version of the product (Modifiable license)
Manual (pdf)
Info (pdf) with discount code (8-15%).