Wealth Management
Wealth Management is a challenge for many of us. We have different goals – personal loan, willingness to repair credit rating or to control our budget, but we have one thing in common – the desire to control our finances better, easier, and faster.
We draw conclusions from projects with our clients. The result is a product containing everything you need to Grow your Wealth.
Budget Tracker
Our unique system for tracking expenses, revenues, and savings. With this spreadsheet, you will see where to reduce your expenses. Enter your revenues and expenses on a monthly, weekly, and even daily basis. Do it as you want, feel free, the sheet will adapt to you anyway!
Forecast your balance!
Plan your budget not for a week, not for a month, and not for a current year, but for the following years. The spreadsheet generates a forecast of your savings – based on your entries. It generates 2 line charts. The first is optimistic, the second is pessimistic. Trust in our experience, use Excel Wealth Management Spreadsheet and you won't be surprised planning your household budget.
Debt Snowball Calculator
Have you heard about the Debt Snowball method? Dave Ramsey invented it. It allows for quick and effective repayment of personal loans. In short, it consists of determining the amount that we are able to spend monthly to pay off the debt. Then we create a list of our loans, throw them into our Debt Snowball Calculator starting from the smallest ones. As a result, we receive deadlines and amounts that we should spend on repayment (not less than those specified in the calculator).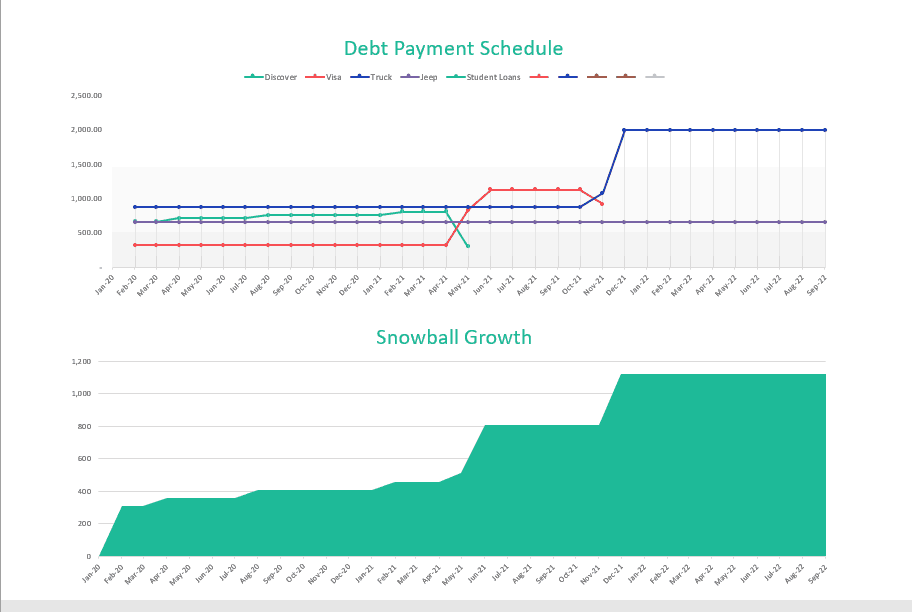 Schedule for debt payments
Debt Snowball Calculator will help you create a repayment schedule. Actually, it does it for you. The list will be put under your nose, without any unnecessary planning or thinking. Just print it and use it.
FICO Score Calculator * + Tracker
Applying for a loan you have to verify your creditworthiness. We've developed a model for assessing your credit rating. *The model is based on information provided by the FICO company. Remember, the exact FICO scoring model is a trade secret of this company and only FICO company would give you a real FICO Score.
Don't miss the opportunity, grow your wealth, Buy it Now!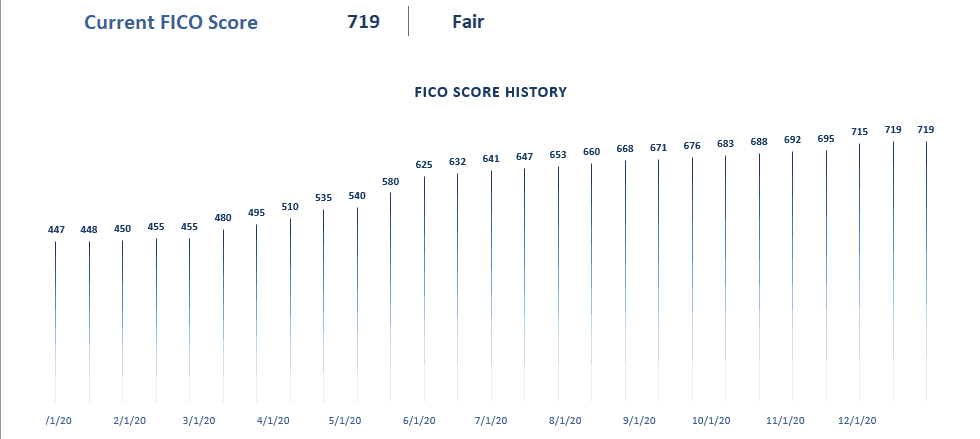 Product Features:
All in One file
Fico Score for everyone!
Debt Snowball calculator + Tracker
Wealth Management
Macro free Dashboard (Without VBA)!
Friendly with bank statements
Friendly for manual data entry
Set your Dashboard view by the year and month,
Easy to manage your data
Printable worksheet
Easy to filter data on both mobile and desktop
Modern design
Light and efficient
Ready-to-use template
Product Package:
Wealth Management for Excel 2010 and higher
Spreadsheet with sample data
Manual 'How to use'
Info pdf with discount code (12-15%).
Are you looking for a similar product? Check our Personal Budget Planner